Events
Bath County Fly Fest – May 2-5, 2019
Bath County's First Annual Fly-Fishing Festival celebrating the beautiful rivers and streams of our mountain town. Come out to enjoy cozy lodging, culinary experiences, tastings, artisan market, classes, speakers, and, of course, Fly-Fishing. A full event schedule and tickets can be found here.
Fort Lewis will be hosting a Farm Lunch on Friday, May 3 at 1 p.m. with speaker and fly fisherman Beau Beasley as a part of the larger festival. Find tickets and information for that event here. $28/person
---
Yoga & Meditation Retreat – June 7-9, 2019
Join Yogini, Anna Bohacs, in an immersive yoga and meditation weekend, which will offer guidance in weaving wellness practices into our everyday lives. Whether you are a curious first-timer or a seasoned yogi, this weekend is for you! Anna will provide one-on-one attention and tailored guidance to help you hone your practice. Immerse yourself in the rhythms, sounds and sensations of the natural world, and come away with limbs more limber and your soul refreshed.
$125/person (lodging not included, standard room rates apply). Call to book.
Package includes:
Friday Night welcome & intention setting
Saturday morning & afternoon yoga practice
Guided meditation & meditation in motion
Lunch Saturday
Sunday morning yoga session
Swag Bag
---
Taste of Summer BBQ – July 27, 2019
Savor the summer with an afternoon of good music, Fort Lewis farm-raised BBQ, and lawn games. Stay tuned for full details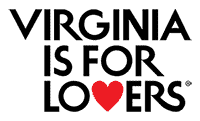 "It's my Shangri-la, a unique place that I recommend enthusiastically. My dictionary defines Shangri-la as a remote, idyllic hideaway where life approaches perfection. For me, that's Fort Lewis Lodge." -Jim Yenckel | Travel editor 
Washington Post
"When was the last time you had 3,000 acres of Virginia's finest in our own backyard?" -Eddie Nickens | 
Washingtonian
"We didn't bring much – old bathing suits, sensible shoes, tons to read and expand-waist pants to accommodate fresh-from-the-garden cooking. Eating is a recreational activity here. Believe me." – Krys Stefansky | Travel Editor, Virginian Pilot
"…the Fort Lewis Lodge is a true escape, an idyllic hideaway where all there is to do is relax and enjoy the natural beauty of this pristine 3,200 acres of meadows, forest and rivers amid the Allegheny Mountains." -Andie Gibson | SmithMountainLaker.com
"Furnished with country-style antiques and quilts, the Lodge's 19 rooms look bright and cheery. On my visits I spend a lot of time bobbing around in the old fashioned swimming hole, carved at the base of a towering rock wall." -Jim Yenckel | Budget Travel
"A country inn for guests seeking the outdoors and an opportunity for some 'natural' relaxation, hiking, fishing , mountain biking and swimming." -Matt Sampson
 | Virginia Wildlife
"This western-size spread has fly-fishing, mountain biking, and hiking–less than four hours from Washington, D.C." -Eddie Nickens | Men's Journal
"Hiking boots, biking shoes, paddleing sandals, chest-waders – if you visit Virginia's Fort Lewis Lodge, you're biggest problems might be packing all the footgear you'll need." -Eddie Nickens | 
Washingtonian
"Fort Lewis Lodge is one of those rare and wonderful places that celebrates life's simple pleasures."
 -Cassandra VanHooser | Southern Living