Events
---

Bath County Plein Air Art Festival – September 30-October 6, 2019
Stay with us for the Seventh Annual Bath County Plein Air Festival, celebrating the tradition of outdoor painting. For seven days visitors will have the opportunity to observe thirty nationally acclaimed artists as they paint the landscapes and culture of Bath County. There will be events and artist demonstrations throughout the week and the festival will culminate with a Gala Celebration where you can shop the art and cast your vote for the best painting. Explore one of the most beautiful small towns in Virginia while interacting with some of the nation's top plein air painters.
---

Al Fresco Lunch & Learn at Fort Lewis – October 2, 2019 // 12-3pm
During the Plein Air Festival, join us for an al fresco lunch with a side of plein air painting. Watch artists paint figures in the landscape – animals, farm hands, gardeners and fisherman – followed by an outdoor dining experience on the farm.  Lunch will be served at 1pm. $20 per person with cash bar. Call the lodge to reserve your spot today.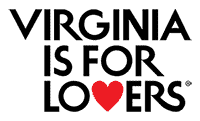 "…the Fort Lewis Lodge is a true escape, an idyllic hideaway where all there is to do is relax and enjoy the natural beauty of this pristine 3,200 acres of meadows, forest and rivers amid the Allegheny Mountains." -Andie Gibson | SmithMountainLaker.com
"Furnished with country-style antiques and quilts, the Lodge's 19 rooms look bright and cheery. On my visits I spend a lot of time bobbing around in the old fashioned swimming hole, carved at the base of a towering rock wall." -Jim Yenckel | Budget Travel
"Fort Lewis Lodge is one of those rare and wonderful places that celebrates life's simple pleasures."
 -Cassandra VanHooser | Southern Living
"When was the last time you had 3,000 acres of Virginia's finest in our own backyard?" -Eddie Nickens | 
Washingtonian
"A country inn for guests seeking the outdoors and an opportunity for some 'natural' relaxation, hiking, fishing , mountain biking and swimming." -Matt Sampson
 | Virginia Wildlife
"It's my Shangri-la, a unique place that I recommend enthusiastically. My dictionary defines Shangri-la as a remote, idyllic hideaway where life approaches perfection. For me, that's Fort Lewis Lodge." -Jim Yenckel | Travel editor 
Washington Post
"We didn't bring much – old bathing suits, sensible shoes, tons to read and expand-waist pants to accommodate fresh-from-the-garden cooking. Eating is a recreational activity here. Believe me." – Krys Stefansky | Travel Editor, Virginian Pilot
"Hiking boots, biking shoes, paddleing sandals, chest-waders – if you visit Virginia's Fort Lewis Lodge, you're biggest problems might be packing all the footgear you'll need." -Eddie Nickens | 
Washingtonian
"This western-size spread has fly-fishing, mountain biking, and hiking–less than four hours from Washington, D.C." -Eddie Nickens | Men's Journal